today i have went out almost whole day to get a new battery and a new bag for my camera.. Firstly i went to pudu plaza... when i passed by the ticket machine, i saw
"FIRST 15 MINUTES FREE".. so i just drove as fast as i can to find a car park...
Once i am done i just walk as fast as i can to find DigitalsMania which is at lowerground floor.. >__<" couldn't really spot that shop, but later on i found it bcz that's the only shop with the company board lights on at that row of shops... lol!
so i just walked in and look for the person i was on phone with.. and i just get the battery to check is it original Nikon EN-EL3e and tested on my D80 (which i dunno y i did it actually). and i found battery is actually just 50% full.. but well, the shining sticker is stated this battery is ORIGINAL.. lol...
so once i paid and get the receipt, i really flashed off just to avoid paying anything for the carpark.. =P and that's the time where my fren, ping shen and gab started to call me... they thought i just arrived there to look for shops and CHOOSE SLOWLY... =(
they already at pavillion waited pretty long.. so i said i will be thinking where to eat then.. but in the end i went to pavilion to meed up with them and the route was guided by ping shen instead of my gps... my gps just went wrong too many times till i just duno what is it trying to guide me to.. really thanks to ping shen.. and so sorry about letting them waiting me.. >__<"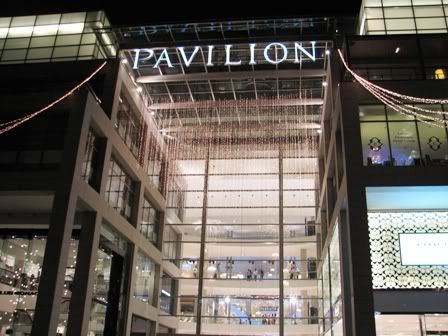 well.. we met up and were asking each other where to eat..
but we ended up walk all the way to lowyat for a meal at sushi king..
and the weather was pretty hot... oh well, when we reached sushi king.. we spotted a kid trying to defeat eating a GIANT BOWL OF UDON/SOBA in 10 minutes...
this is a challenge by sushi king.. u win? u got it free.. if u lost... RM38.80...
we were discussing that this is really not a good challenge... damanging our stomach for nothing..
lol... imagine u won RM38.80.. but u havt see doctor for RM100... lol!! well, u know maths right? if u dont, can just on ur calculator in ur computer to calculate.. =P
and since it was still abit early.. we had our lunch and had a walk in lowyat plaza.. so we went there to look around.. and i was asking for batteries and the bag i wanted.. the batteries there was selling crazily high.. 250!?!?! i got mine for 140 only dude.. then was going around the whole plaza and only found 1 shop selling the bag i wanted to have.. and they were selling 390 and if get credit card paid, 3% extra.. i get 330 only la k... lol... so i just patah balik home..
after that...around 7+ i met up with the person, and got the bag... and had a very nice chat with him... well.. these are some photos with my gadgets in it... the tripod is not in... bcz i found that the side pocket is not wide enough to fit in 3 legs... 2 legs feel so uncomfortable.. so ended up with just 1 leg and with the "tripod stripe" on this newly improved kata dr-467, kata dr-467i ... hehehe....
SIDE VIEW
The other side which u can see the "tripod stripe" and the side pocket
The "rain coat" for my bag... =D
camera compartment
left = tokina 116
centre = D80 with 18-135mm attached
right = SB-600 and nikon 50mm 1.8D
closer view
and of course..
my new original battery is charging!! =D =D =D
well.. have been dilemma for this battery for sooooooo long till sum of my fren tembak me gao gao.. lol...
soli for the picture quality.. bcz i have no digital camera.. but just my sony ericson.. =P